We are very happy to be offering lessons with Lassiter String Academy and anticipate a great interest in the program for this school year, so please contact us as soon as possible to reserve your spot.
Organization
Organized by the Lassiter High School Orchestra Association (LHSOA) as a way to offer additional musical instruction above and beyond that which is given by the school district, the Lassiter String Academy (LSA) is set up to provide private instruction for students of Lassiter High School and those middle school students zoned to attend Lassiter. Lessons are held on campus throughout the school year. The academy is designed to make quality instruction convenient and accessible for students of the Lassiter cluster.
Schedule
Lessons are held on campus Monday – Friday, from 3:30 to 8:30 pm. The academy is designed to make quality instruction convenient and accessible in a comfortable learning environment.
Disclaimer
The Lassiter String Academy is designed to serve those students not currently studying privately. It is not designed to take students away from teachers not in the Lassiter String Academy and should not be interpreted as a signal to change teachers. There are many fine teachers in the immediate area who offer comparable quality instruction.
Message to Students & Parents
Private study on an instrument is the fastest way to attain individual improvement. Private instruction offers students the opportunity to receive one-on-one instruction from a professional on their instrument for customized feedback on their particular needs of skill development. Students will focus on fundamental skills that are particular to his or her instrument. These are aspects of development that cannot be offered in a full orchestra class setting. Although the classroom environment gives students a great deal of instruction, it primarily deals with ensemble development and is difficult to have one-on- one instruction environments with classes of 80+ students. Private instruction helps fill this gap, enabling students to refine their own technique and skill to become their best through personalized one-on-one instruction.
By developing a command of the instrument, the student's enjoyment increases, and their desire to learn fuels future success. Instructors provide individualized assignments and feedback specific to the student's particular strengths and weaknesses. Private study develops a life-long love of music, places demands on individual discipline, and enhances self-esteem. Much attention can be given to preparing for auditions for District Honor Orchestra, All-State, college admissions, and scholarships.
We believe in and highly encourage private instruction for all of our students. It is not just for serious music students or students who are falling behind. Students taking private lessons will explore the extensive wealth of solo literature available for their instrument and will have additional performing opportunities that bring recognition to them. We highly encourage all orchestra students to take part in private lessons from a professional on their instrument.
Disclaimer:
The LSA is designed to serve those students not currently studying privately. The LSA is not designed to take students away from teachers not in the String Academy and should not be interpreted as a signal to change teachers. There are many fine teachers in the immediate area who offer comparable quality instruction. We highly encourage private lessons through the String Academy or any other private instructor who is a professional on your instrument.
Pricing & Payment Information
A $25 Non-Refundable Fee is is due at registration
Payments should be made one month in advance on the 1st schhol day of the month, payable to the LHSOA (Lassiter High School Orchestra Association).Instructors will not hold a lesson for students who are past due.  Students are encouraged to pay more than one month at a time if able.
In the memo section of the check, please indicate: LSA, student name, instructor name, and dates of lessons being paid.
Payments should be placed:
In the LSA drop box located in the Practice Room Hallway of the Orchestra Room

Or may be mailed to: LHSOA, P.O. Box 671345, Marietta, GA 30066.
Payments not received will result in the immediate cancellation of lessons and possible loss of scheduled time.
Program guidelines
In order to participate in the program, students must be a member in good standing of the Lassiter Orchestra or be a middle school student zoned to attend Lassiter.
Lessons will be held on all teacher workdays & student holidays unless instructors and students mutually decide, in advance, that lessons will not be held on those days.
Lessons will be suspended the week of Fall Break, Thanksgiving, the two-week December Winter Break, February Break, Spring Break, Labor Day, and MLK Day.

High School LGPE will also close the facilities for lessons.  Lassiter String Academy follows the Cobb County School District Calendar with any cancellations for inclement weather days or any other unforeseen events.

Download the full info package and sign up form: lsa-policies-and-guidelines-update3
What information do I need to provide to the LSA?
We will need the following information filled in the LSA Registration Sheet
Instrument
Student Name
School Attending
Grade
Phone
Student email
Parent email
Preferred private teacher
If you have addition questions send an email to Victoria Moller (stringacademy@lhsoa.org)
How do I signup for a LSA lesson?
LSA Signup Steps
1) Print out forms and fill out (Click LSA Registration Sheet)
2) Scan the completed form and email to Amy Fudger <stringacademy@lhsoa.org) or print out the form & send back with your child to school for Ms. Doemel.
3) Don't forget to write a check for $25 (Non-Refundable Registration Fee) made out to "LHSOA" and include the forms
Once the student form & registration fee has been submitted, their private instructor will contact them to set up a lesson time.
If you have any questions email stringacademy@lhsoa.org
Other Fees
Other LSA Fees:
A $25 Non-Refundable Fee due at registration.
Failure to provide a two-week notice to the instructor will result in a $30.00 discontinuance fee.
Enrollment
Students may sign up for lessons at anytime, but are encouraged to do so early as slots will fill quickly. Students should review all program guidelines with their parents and complete a Student Information Sheet. Interested students will be contacted by each instructor or by an LHSOA representative to schedule a lesson time.
What if a student has a lesson scheduled on a sectional or rehearsal day?
If a student has a lesson scheduled on a sectional or rehearsal day, they should go to the lesson unless advanced instruction is given from the orchestra director(s).
If a student has a lesson scheduled on a concert day, they should go to the lesson first, then be on stage in formal attire at the designated time unless the lesson conflicts with their performance time
How I do make-up missed lessons?
Students needing to cancel a lesson must notify the instructor as soon as possible in writing prior to the lesson. This does not guarantee that a make up lesson will be given as the rescheduling of lessons will be up to the discretion of the private lesson instructor.
Missed lessons can only be rescheduled if the instructor has availability to reschedule. The instructor must be notified as soon as possible in writing to notify them of a student's absence. Students canceling lessons without advanced notice or who miss a lesson without notice will be charged for that lesson.
Whether a make-up lesson is to be given, and the day, time, and method of providing the make-up (5th week, group class, etc.) will be left entirely to the discretion of the instructor.
Instructors reserve the right to refuse make-ups to students with excessive absences.
How do I discontinue my lessons?
Students, parents, and instructors should be aware that private study takes patience and effort over a period of time before results are apparent. Students, however, may wish to discontinue lessons, and may do so at any time:
Provided they give both the instructor and LHSOA written notice of intent to discontinue at least two weeks prior to the last lesson and pay all fees through that two-week period.

Failure to provide a two-week notice to the instructor will result in a $30.00 discontinuance fee.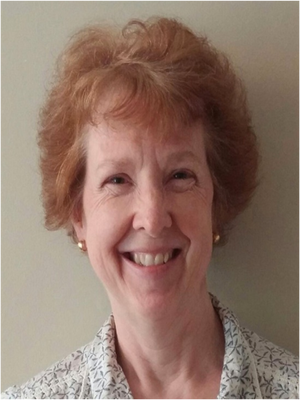 Carolyn Hancock
Violin
Carolyn Toll Hancock began studying piano and violin at the age of 5.  Ms. Hancock has a Bachelor of Music from Philadelphia College of Performing Arts.  She performed and toured with The Concerto Soloists of Philadelphia, Peter Nero and the Philly Pops, as well as playing many performances in the college's quartet.  Ms. Hancock was awarded a Fellowship to the Aspen Music Festival in 1981.   She has a Master of Music from Indiana University, where she performed regularly with both the Fort Wayne Orchestra and Chamber Orchestra.  Ms. Hancock moved to Atlanta in the Fall of 1985 to join the Atlanta Symphony Orchestra.  She has played numerous solo and chamber performances in and around Atlanta, including performing and recording with the Atlanta Chamber Players and the Chamber Orchestra of Tennessee.  Ms. Hancock is the proud mother of two incredible daughters, Sara and Anastasia.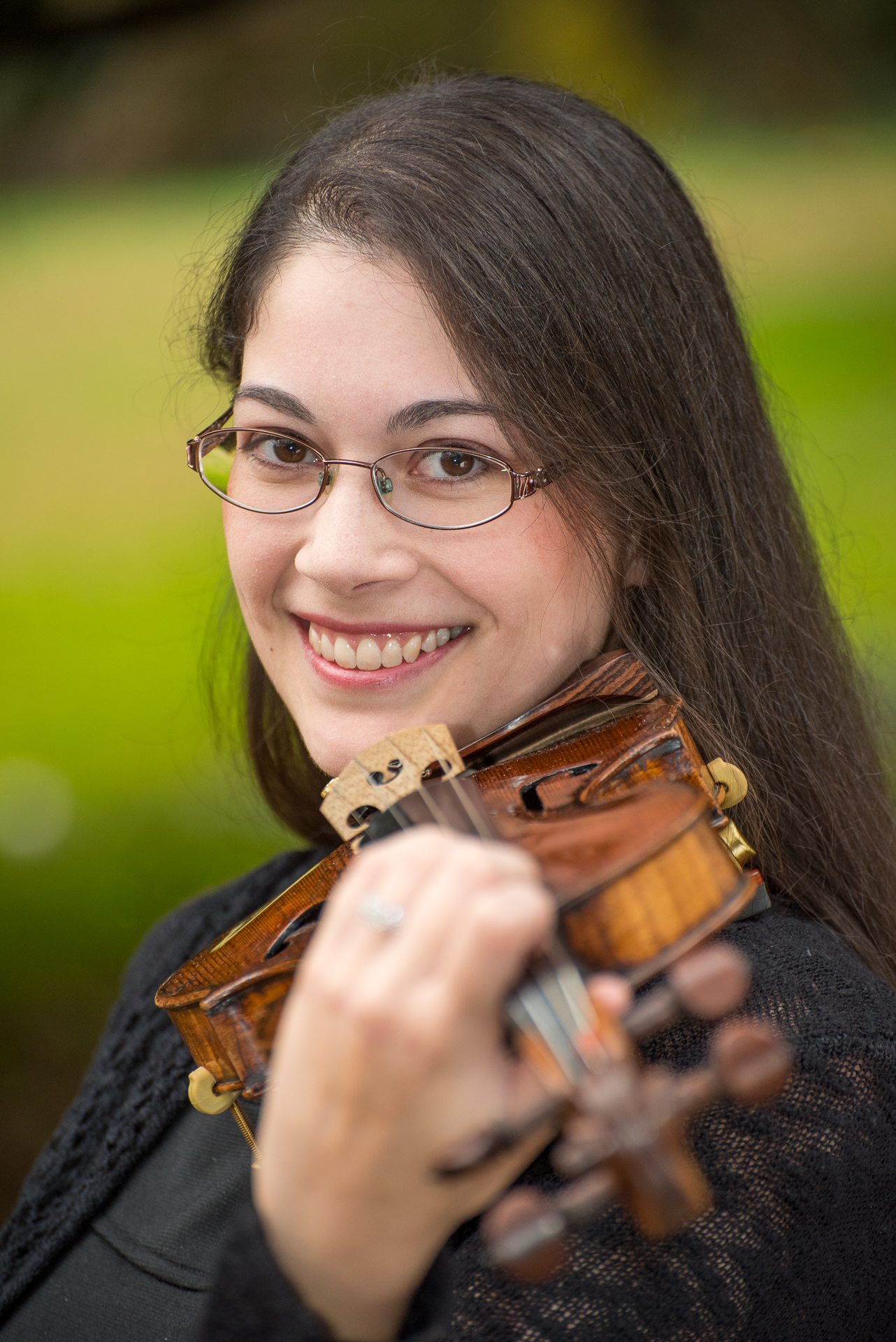 Emily Laminack
Violin
Emily Laminack holds a Doctor of Musical Arts degree in violin performance from the University of Georgia, where she studied violin with Dr. Michael Heald and studied viola as her doctoral minor with Prof. Maggie Snyder.  Dr. Laminack also earned her Master's in violin at UGA, and she completed her Bachelor's in violin at Reinhardt University, where she studied violin with Mr. Jay Christy of the Atlanta Symphony Orchestra and studied piano with Dr. George Lucktenberg, Reinhardt's former Artist in Residence.  Dr. Laminack taught as an Adjunct Instructor at Reinhardt University from 2012 to 2015, where she was the primary violin and viola instructor, the orchestra concertmaster and coach, an instructor of music appreciation, and a founding member of the Reinhardt Faculty String Quartet.  Dr. Laminack currently teaches violin, viola, and piano in multiple locations throughout the metro Atlanta area and maintains an active freelance performance career.  She has performed in Germany, Austria, Italy, China, and throughout the USA participating in orchestras, opera orchestras, film music, pop concerts, chamber concerts, and solo recitals.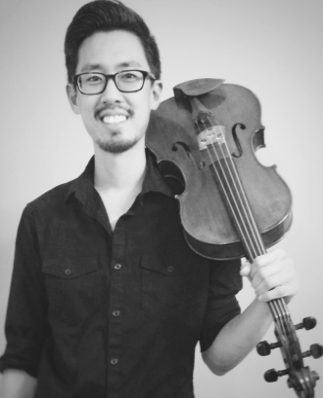 Andrew Kang
Viola & Violin
Andrew Kang, a native of Smyrna, Georgia, grew up in the Cobb County School System and began his string education on violin at Nash Middle School with Chris Doemel. He studied viola, in addition to violin, at Georgia State University and received a Bachelor of Music emphasizing in music education. In 2010, he officially switched to viola as primary and has been adopting the late Karen Tuttle's philosophy of viola playing. Since having graduated, Mr. Kang has extensively toured throughout the U.S., China, and Japan, and has performed with numerous ensembles and famous artists along the way. He actively performs with Capitol City Opera and has subbed for a myriad of orchestras throughout Georgia. Mr. Kang is also an avid chamber musician with an unquenchable thirst for chamber music. During time off, he enjoys chamber music potluck gatherings, ballet classes, cooking, anime, and video games. He currently resides in Marietta with his Calico named Bea and silver-spotted Bengal named Beau.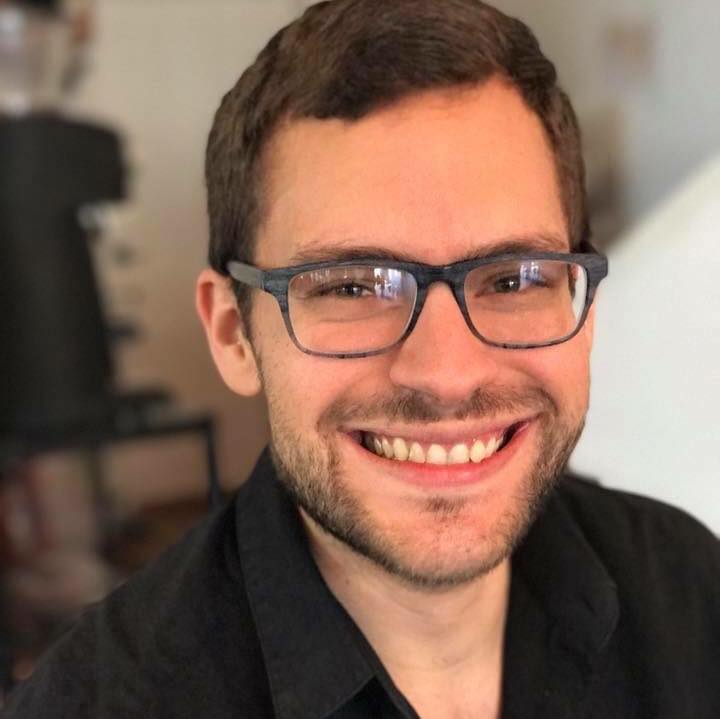 Jarod Boles
Bass
Jarod Boles is a double bassist and private instructor actively freelancing in the metro Atlanta area. He is currently a sub for the Georgia Symphony Orchestra and frequently plays in an array of shows in midtown. His most recent performances have included playing with Actors Express in Stephen Sondheim's "Company" the musical, as well as Lucas Craig's "The light at the Piazza". 
In addition to maintaining a private studio, Jarod regularly acts as a double bass coach at middle and high schools throughout Metro-Atlanta.
A Georgia native, Mr. Boles received his Bachelor's degree in Music from Kennesaw State University and attended Indiana University's Jacobs School of Music. His principal instructors include Bruce Bransby, Joseph McFadden of the Atlanta Symphony, and Douglas Sommer of the Atlanta Symphony. While attending KSU, Jarod served as principal bass in the KSU Symphony and Wind Ensemble. He was also selected to participate in the 2012 Georgia All-College Orchestra and attended the Eastern Music Festival Orchestra in 2012.
Outside of the performance realm, Mr. Boles has maintained an active presence in Arts Administration. While attending KSU, he served as a student assistant at the Dr. Bobby Baily Performing Arts Center for three years and served as Assistant House services manager for the 2013-2014 season. More recently, he has acted as a Production Assistant for the KSU College of the Arts.
In his free time, Mr. Boles enjoys frequenting his Crossfit Gym, practicing Olympic Weightlifting, and trying to cook.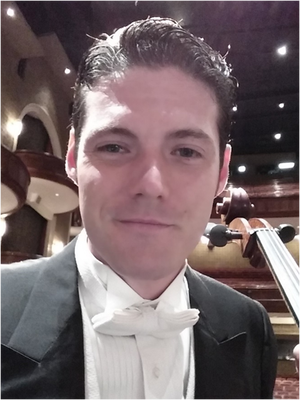 Daniel Holloway
Cello
Daniel Holloway earned his Bachelor of Music Performance degree from Columbus State University and his Master of Music Performance degree from Southern Methodist University.  He currently holds positions in the Chattanooga, Columbus, and Greenville Symphonies as well as the Savannah Philharmonic.  A passionate educator, Mr. Holloway maintains a small private studio of students in the north metro Atlanta area.  Mr. Holloway has also performed with popular music groups including Trans-Siberian Orchestra, Queensryche, Sarah McLachlan, Video Games Live, The Sixxies and others.  In addition to performing classical music, Mr. Holloway also enjoys playing Bluegrass and other fiddle music on his five string cello and guitar.  He and his wife Pam reside in Canton, GA with their daughter Hannah and their two dogs Tex and Dakota.
If you need more info or have a question email the LSA