News of Interest for LHSO Alumni
The National Repertory Orchestra (NRO) is a preeminent intensive summer orchestral festival located in the historic ski town of Breckenridge, CO. NRO alumni have won positions with nearly every major national and international symphony orchestra. Musicians are...
read more
Update on Pre-LPGA Camp: Still ON for Saturday and CANCELED for Friday Friday Camp has been canceled following Cobb County Schools announcements. Saturday Camp is still happening for all Orchestra Students and Support Staff. We look forward to seeing everyone Saturday...
read more
ZAXBY'S ORCHESTRA SPIRIT NIGHT Come out & support your orchestra! WEDNESDAY JANUARY 24th 4:00-7:00 PM 2756 Sandy Plains Rd (near Post Oak Tritt Rd) Bring the whole family and invite your friends for dinner & a concert, featuring: Trivia contests! Games! Prizes!...
read more
Read About Some of Our LHSO Alumni
Sou-Chun Su, violin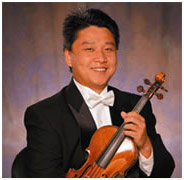 Sou-Chun was born in Taiwan and began studying violin with his father when he was three. Even though Sou-Chun had won numerous individual and national awards on the violin by the time he was 14, he had never played in an orchestra because the schools in Taiwan did not offer orchestra programs at that time. It was not until he immigrated to Marietta in 1981 and enrolled at Lassiter High School as a ninth grader that he first experienced playing in an orchestra.At the beginning of his sophomore year, Sou-Chun joined the Atlanta Youth Symphony Orchestra. After high school, Sou-Chun went on to the Cleveland Institute of Music, where he studied with Bernhard Goldschmidt and Daniel Majeske, both late principals of the Cleveland Orchestra. Sou-Chun says what he remembers most about his early years at CIM was the transition from practicing 1-2 hours a day to practicing 6-8 hours daily just to keep up. "I was overwhelmed with the amount of music that needed to be learned and the competition I was facing. Being dedicated and working intelligently were the only ways I knew to survive."
Shortly after Sou-Chun received his Bachelor of Music from CIM in 1990, he auditioned for his current position, the Associate Principal Second Violinist of the ASO. "I worked really hard for that audition because it was my home town orchestra and an opportunity to sit next to my old teacher," he said. Realistically, his expectations weren't very high. "I just wanted to play well and demonstrate that I was ready to play in a major symphony orchestra." Much to his surprise and delight, in only his second professional audition, he was offered the job and became the youngest member of the ASO at the age of 22.
In addition to playing with the ASO, Sou-Chun enjoys chamber music. He and his wife, Sheela Iyengar, are the founding members of the Amadeus String Ensemble, and he has performed with the Georgian Chamber Players. Sou-Chun is also active on the local recording scene. He has played on recordings for R.E.M. (Automatic for the People) and the Indigo Girls, on commercials for Disney, Delta, Coke, and several TV programs. When he's not playing the violin, Sou-Chun enjoys traveling (especially to Italy), cooking, sports, and video games. Sou-Chun and Sheela have a 3-year-old daughter, Julia.
Nina Bledsoe, violin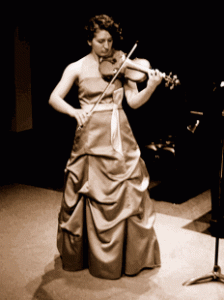 Former Lassiter Symphony Concertmaster, Nina Bledsoe, recently won the Young Artist Concerto Competition at Florida State and will be performing the Bartok Violin Concerto with the University Philharmonia Orchestra in April 2007. Nina is a senior violin performance major at Florida State University. Nina began playing violin when she was ten years old. She has served as the concert master for the Lassiter High School Symphony Orchestra, Chamber Orchestra, and The University of Georgia Festival Orchestra, and also played in the Atlanta Symphony Youth Orchestra before graduating from Lassiter High School in 2003. While at FSU Nina has played in the Florida State University Symphony, The University Philharmonia Orchestra, the FSU Opera Orchestra, and the Tallahassee Symphony. In 2002 and 2003 Nina was the first violinist in the quartet of "Street Musicians" who performed daily on as part of the Amelia Island Chamber Music Festival. Since 2002 Nina has spent her summers attending chamber music festivals including Franklin Pond (Atlanta), the Amelia Island Chamber Music Festival, and Lyrica Fest. At FSU Nina studies with Beth Newdome, former associate concertmaster of the Atlanta Symphony. After graduating from FSU Nina would like to go to graduate school to get a masters degree in performance, and hopes to one day be in a major symphony and teach at the college level.
Rebecca Oliverio, violin
Rebecca Oliverio, Assistant Concertmaster Vanderbilt University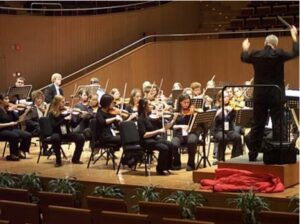 Currently a senior violin performance major at Vanderbilt University, Rebecca Oliverio began playing the violin in the sixth grade at Mabry Middle School. While at Lassiter High School Rebecca served as concertmaster for the Lassiter Symphony, concertmaster for the Metropolitan Youth Symphony Orchestra of Atlanta (MYSO); a member of the Atlanta Symphony Youth Orchestra (ASYO), the Georgia All-State Orchestra, and served in principal violin positions in Honor Orchestras held in Cobb County, Spivey Hall, and Georgia State University. Rebecca was a part of the Spotlight Ensemble Series at Carnegie Hall in 2002. In the summer of 2004, she was apart of the Atlanta Youth Symphony-Berlin National Youth Orchestra Cultural Exchange Program where she spent two weeks in Berlin. In addition Rebecca toured China and Mongolia with the Vanderbilt Symphony for two weeks. Rebecca is preparing for her senior recital and auditions for graduate schools to pursue a Masters of Music degree in violin performance. Rebecca has studied with Sou-Chun Su, and currently studies with Carolyn Huebl at Vanderbilt University.
Joseph Leopard, bass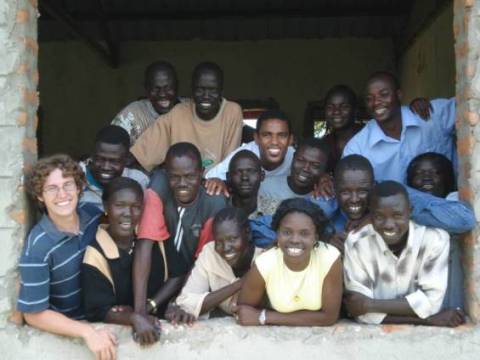 Joseph Leopard, alumni bassist from Lassiter, in Sudan. He is working in a Christian training center helping those in need.
Terry Burton, bass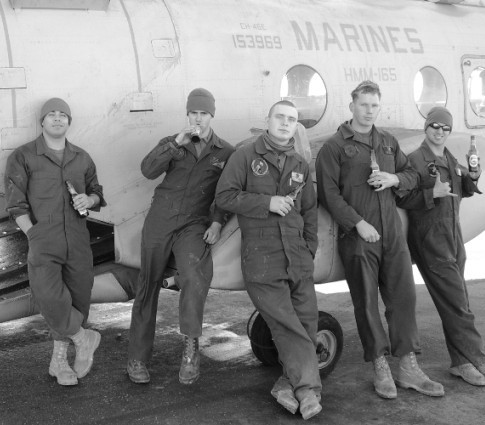 Pictured in the center is Marine, Terry Burton. He is currently stationed in Baghdad. Terry graduated in 2003 and played bass in the Lassiter Symphony. He married Athena Wood (Lassiter graduate and cellist!) who is awaiting her Marine's return from Iraq.
Seyed Safavynia, violin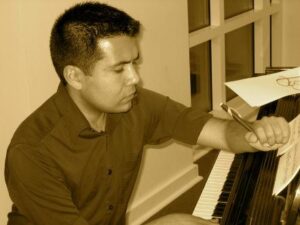 Seyed A. Safavynia was concertmaster of the Lassiter Orchestra, principal percussionist of the Lassiter High School Symphonic Band, and a member of the Chamber Chorale, participating in All-State in all three categories. He graduated from Lassiter High School in 1998 and studied microbiology at the Georgia Institute of Technology as well as music composition at Emory University under the direction of Dr. John Anthony Lennon. After graduating from Georgia Tech in 2002, he joined the Institute for Bioengineering and Biosciences, conducting orthopedic research while continuing his studies with Professor Lennon. It was Dr. Lennon's encouragement that prompted Seyed to seek further instruction in composition; in 2003, he was awarded the president's scholarship at the Manhattan School of Music in the studio of Richard Danielpour. In 2005, his attention shifted back to science and he obtained a position in the MD/PhD dual degree program at Emory University funded by the National Institutes of Health. His graduate studies are in the neuroscience program at Emory, studying posture and balance as a framework for motor control with Dr. Lena Ting; his medical studies are focused towards anesthesiology.
Currently, Seyed serves as neuroscience curriculum director for the Pipeline Program, a program geared towards mentoring children from inner city schools and educating them in the biomedical fields. Seyed is still involved with the music department at Emory, specifically under the instruction of Drs. Lynn Bertrand and Yayoi Everett, working on contemporary music theory. He still plays the violin and now primarily plays chamber music in a string quartet with Tara Harris, Kristeen Sorrels, and Kyna Brooks.